Server Information
TibiaScape Philosophy and Idea
When we created TibiaScape I always wanted to stay to the classic tibia we all grew up and loved, but the lack of content this version offers in the current year it's just not enough. It simply does not offer the amount of depth that I want from an RPG game in today's standard. This is why we have created new features which allow us to reach the depth we want and give you a fantastic way of playing Tibia. Let's have a look!
The Mastery System
The TibiaScape Mastery system offers you as a player a unique way to play your character. Play Tibia the way it should be played! Every time you level up from level 1 to whatever level you reach, you will gain 10 mastery points which you may spend on. HP, HP Regeneration, Mana, Mana Regeneration, Capacity or Speed. Your level 100 character will not be the same as the level 100 next to you, because of this unique way of playing Tibia. You earn 10 mastery points to spend into your character when you level up. Keep in mind that the mastery points spent can never be refunded or reset so think twice before using your mastery points.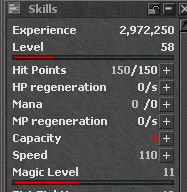 No conjuration
With the addition to regeneration to mastery, we removed the ability to print money and power from mana by removing the ability to conjure runes and ammunition, food is the only remaining conjuration spell in the game.
Enhanced Graphics
Tibia is a very old game, but that does not mean the graphics have to stay the same. We can enjoy this fantastic old video game but with better graphics. Which is why this time, we offer you enhanced graphics built into the client, experience retro tibia in HD on TibiaScape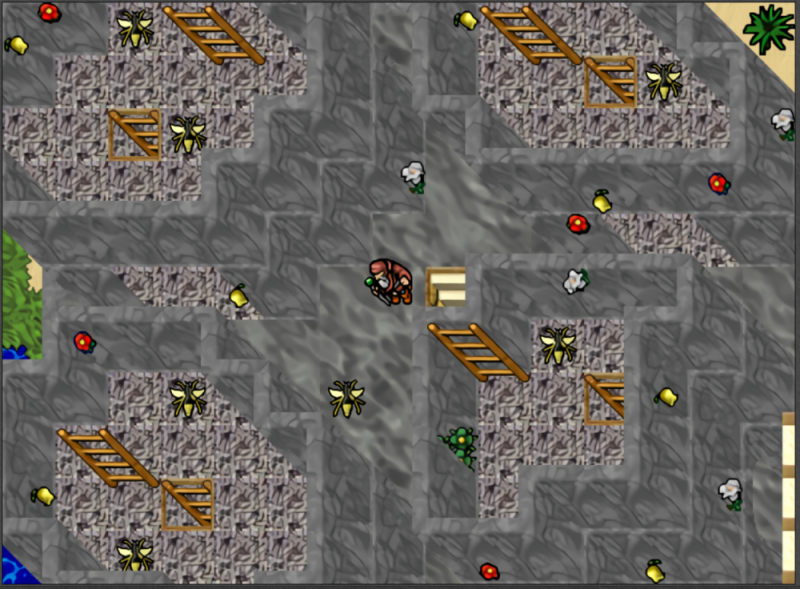 Solo Self Found & Quests
I am a huge fan of games that offer the solo self found experience, which is why in TibiaScape most of the quests has been redesigned where you get nothing for free. If you want to earn gear, you need to kill monsters that drop them, only some early quests offer you some item rewards otherwise, to get gear you need to loot them. You will instead be rewarded, runes and other valuables which will help you progress your character. This way also looted items remains valuable for the longest time possible, since its not printed from a quest chest.
Rarity Items
When hunting in Tibia you have the chance by random to find equipment with your character, but we added more depth to this by adding rarity items. Rarity items work the same way like you're used to, except you have the chance to get better stats on these items that drop, every rarity item has different attributes which are randomly rolled when dropped from the monster. This opens up a lot of diversity in different builds for different situations, we can create harder end game content, bosses where you might need specific resistance or strength on gear then you would normally get in Tibia. The rarity items are shown in the client with colors, so you can easily see what kind of tier the item you looted has. With the rarity items and the mastery system combined with the enhanced graphics, your retro tibia experience will be very refreshing if you're looking for something new but reminds you of the old days.

Upgrade your items
The key to the item progression, is to loot the perfect base item that has your stats on it. You may upgrade these items using Mystic Ore, our unique way of upgrading your item base with either + or - worst case scenario you loose the attribute. You may not upgrade or "slam" new attributes on any other items, then what the item has already.
PVP and NO-PVP combined
Tibia is very divided when it comes to the PVP-aspect of the game, there are players that live for the PVP and there are players that just want to enjoy the PvE content. That's why we created a way for you to play the game like you want. A PvP/No-PVP server combined to make sure that everyone can enjoy our content we created for you. When creating a character, you choose which character you want to play. This will make sure that the servers population and economy will be shared, not between servers.
CAM System + Shared CAMs
Everything you do in TibiaScape is recorded and saved on your account, a cam session is up to 24 hours, in total up to 25 cams for 7 days is the time they are stored. Use /help when watching the CAM to see controls. If you want to share cam to someone write /share and copy the hash password to another player. Account: cam Password: hash password.
The Kill Tracker (Tasks & Bestiary)
This Kill Tracker has been with us since we launched in 2020, it's our core and most beloved feature ever made. Everything you do on your character, is saved. Every monster killed on the server is counted. With our Kill Tracker built into the client, you never have to worry about what you're hunting. Feel free to hunt whatever you want, whenever you want. Everything is saved and by reaching different milestones you are rewarded differently automatically. No more task npcs.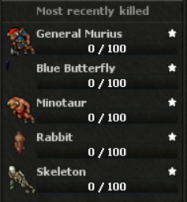 Rates? Progression? Longevity? Location?
TibiaScape is hosted in US EAST With all the features added above it would be a shame to throw it away over a month with super fast experience gain. The game play will be rewarding, but it will neither have staged experience or fastest experience gained to fill the casuals wet dreams where they can pump and dump it. This TibiaScape server launch plans to be a long term server TibiaScape has been hosted and developed since 2020, this is our 2 year anniversary server which most likely is the final. Our community has been supporting us since we started and it has kept the lights on- both financially and kept our motivation up and we would have never gotten this far if it was not for you! TibiaScape has a goal, to offer something unique and fill a void between the current active servers.